I happened to have micrographs of the Tormek honing compound and Autosol metal polish in the same scale.
Now we can compare their grain size.
Tormek honing compound PA-70 (microscopy by Anthony, USA):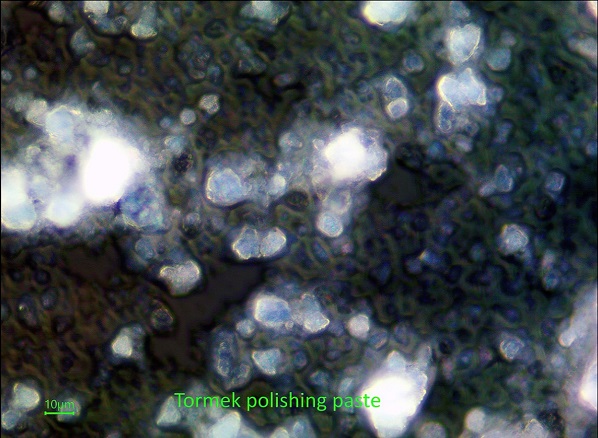 Autosol metal polish (microscopy by Iliya, Australia):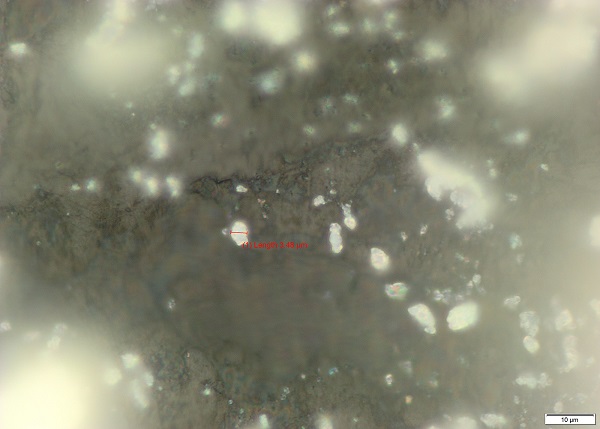 To my eye, the particles in both are of similar size, in the range of 3 to 10 microns (not taking into account the conglomerates).
What do you see?
They have similar honing ability, but in my experience the Tormek PA-70 does better at slow RPM, while the Autosol at high RPM.
Next image shows a mainstream kitchen knife sharpened on a coarse wheel of #200-300 and then deburred (polished) on the Tormek leather wheel.
Very good result telling us that we can do the majority of mainstream knives and common woodworking tools without a fine grinding wheel. A coarse and medium wheels can do the job, thanks to the honing compound working so good.

What the 2nd image also shows us is the wire edge or feather burr seen all along the apex after the honing.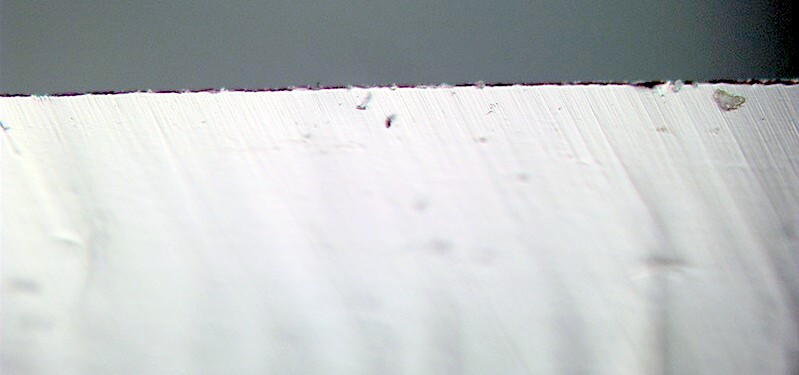 We see this picture all the time, off the Tormek leather wheel, and off the paper wheels - and it tells us that the root of the burr is still there.
That is the reason we do one more step of deburring that we call "de-rooting" the burr, or "de-wiring", to get a strong clean apex.